World Cup Pride of Africa: How Klopp turned Salah and Mane into world class players Neil Jones Click here to see more stories from this author Last updated 1 year ago 06:00 6/19/18 FacebookTwitterRedditcopy Comments(0)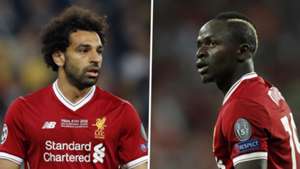 Getty World Cup Liverpool Mohamed Salah Sadio Mané Jürgen Klopp Poland v Senegal Russia v Egypt Russia Poland Senegal Egypt Opinion African All Stars The attacking duo's talent has never been in doubt – but they have become superstars under the tutelage of the Liverpool coach They've already taken England by storm. Europe too. Now Liverpool's African stars are looking to set the world alight.Sadio Mane and Mo Salah are both in World Cup action on Tuesday, looking to make their mark on international football's premier competition.Mane's Senegal get their Group H campaign underway against Poland in Moscow, while Salah's Egypt will be looking to bounce back after their heart-breaking 1-0 loss to Uruguay in their opening game as they face hosts Russia in St Petersburg. It's a big day for both. Article continues below Editors' Picks Out of his depth! Emery on borrowed time after another abysmal Arsenal display Diving, tactical fouls & the emerging war of words between Guardiola & Klopp Sorry, Cristiano! Pjanic is Juventus' most important player right now Arsenal would be selling their soul with Mourinho move Both players arrived at the World Cup on the back of a fruitful club campaign and both will carry most, if not all, of their nations' hopes on their shoulders. Both will be looking to continue their unrelenting rise.What an impact these two have made at Liverpool. What a treat it has been to watch them in action. Two wide players who offer so much more; goalscorers, creators, dribblers, link-men, workers. Stars.Beacons, too, for the work Jurgen Klopp has done at Anfield. The Reds boss is known as a developer of footballers, and in Mane and Salah we can see two of his great success stories.Under Klopp's guidance, they have been transformed from talented wingers into elite-level performers. They contributed 64 goals between them last season, Salah following Mane in collecting Liverpool's player of the year award in his first year on Merseyside.The Egyptian's progress has been remarkable. Liverpool knew they were signing a good player when they took him from Roma, but he has surpassed all expectations. His debut campaign may have ended in tears in Kiev, but before that came the goals and the assists and the moments and the records – all of them by the boat-load.Klopp, like Liverpool, had tracked Salah from his Basel days. He'd impressed in 2013, playing in a pre-season friendly against Borussia Dortmund. "What the f*ck?!" was Klopp's assessment of the rapid, skinny winger tearing his full-back apart that day.A few months later, Salah was seemingly on his way to Anfield. The Reds were going for the Premier League title under Brendan Rodgers, and wanted the then 20-year-old to give them an extra attacking option.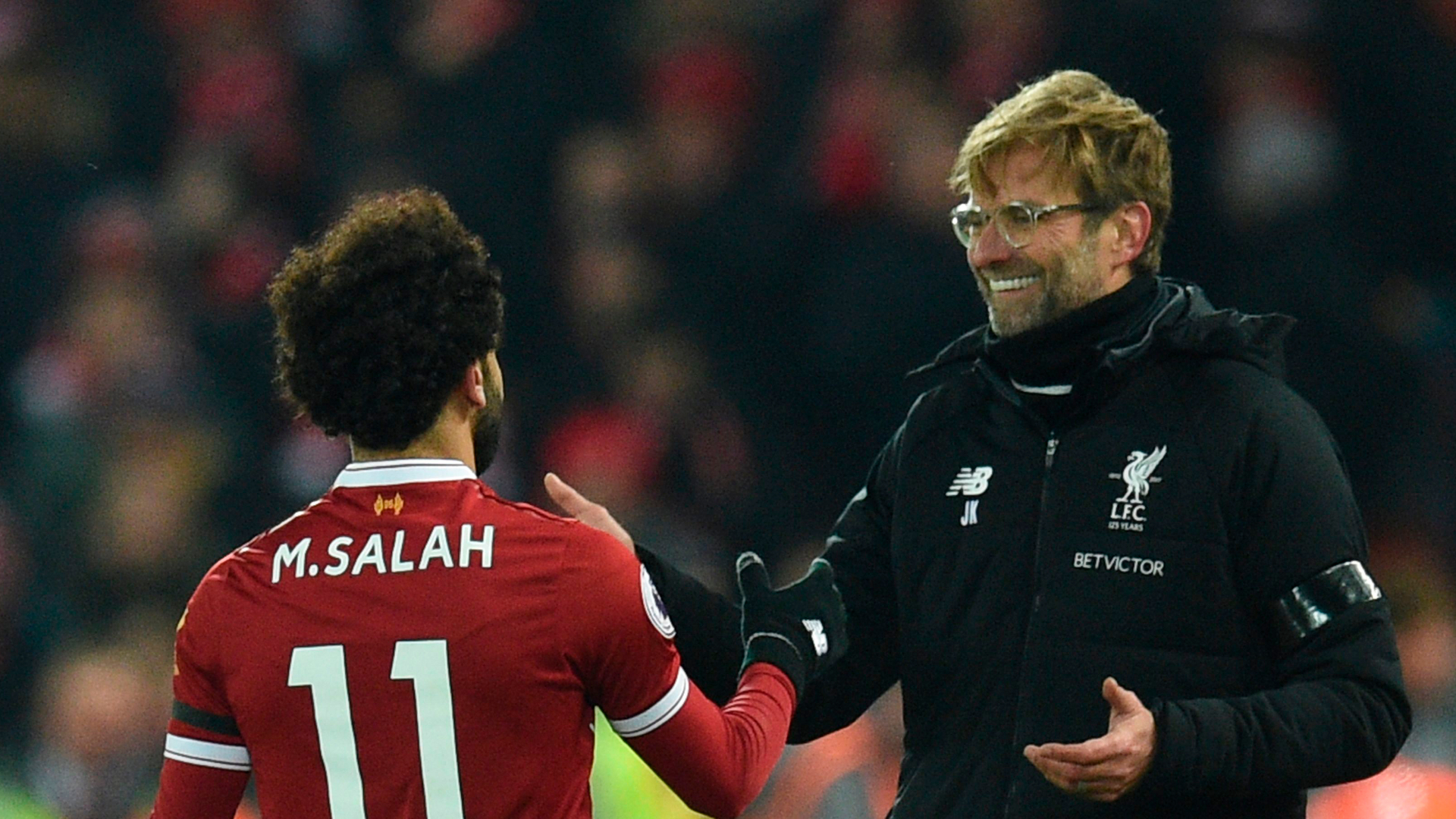 Detailed background checks were made, club scouts going so far as to attend a Basel training camp in the town of Davos in the Swiss Alps. There, they made notes on Salah's mentality, attitude, the way he trained and the manner in which he interacted with team-mates, coaches and anyone else he came into contact with. The reports were overwhelmingly positive.Liverpool, though, were pipped to his signing by Chelsea, who were seeking a player following Juan Mata's transfer to Manchester United. It didn't work out for Salah at Stamford Bridge. He made just 19 appearances, and has since admitted it was the wrong time for him to come to England.His move to Italy, though, was a smart one. Salah's form, first at Fiorentina and then at Roma, picked up drastically. Liverpool, through sporting director Michael Edwards and chief scout Barry Hunter continued to monitor him closely.By the time 2017 arrived, they were convinced that he was the one, and that he was gettable. The message to Klopp from the recruitment team was simple: "This guy will score goals!"They had explored other avenues – Mario Gotze, Christian Pulisic, Alex Teixeira, Julian Brandt and Julian Draxler were all looked at – but Salah was deemed the standout. It was not just his speed but his movement, his ability to get inside his full-back and open the game up, to play 'from out to in' and to deliver big numbers in terms of both goals and assists.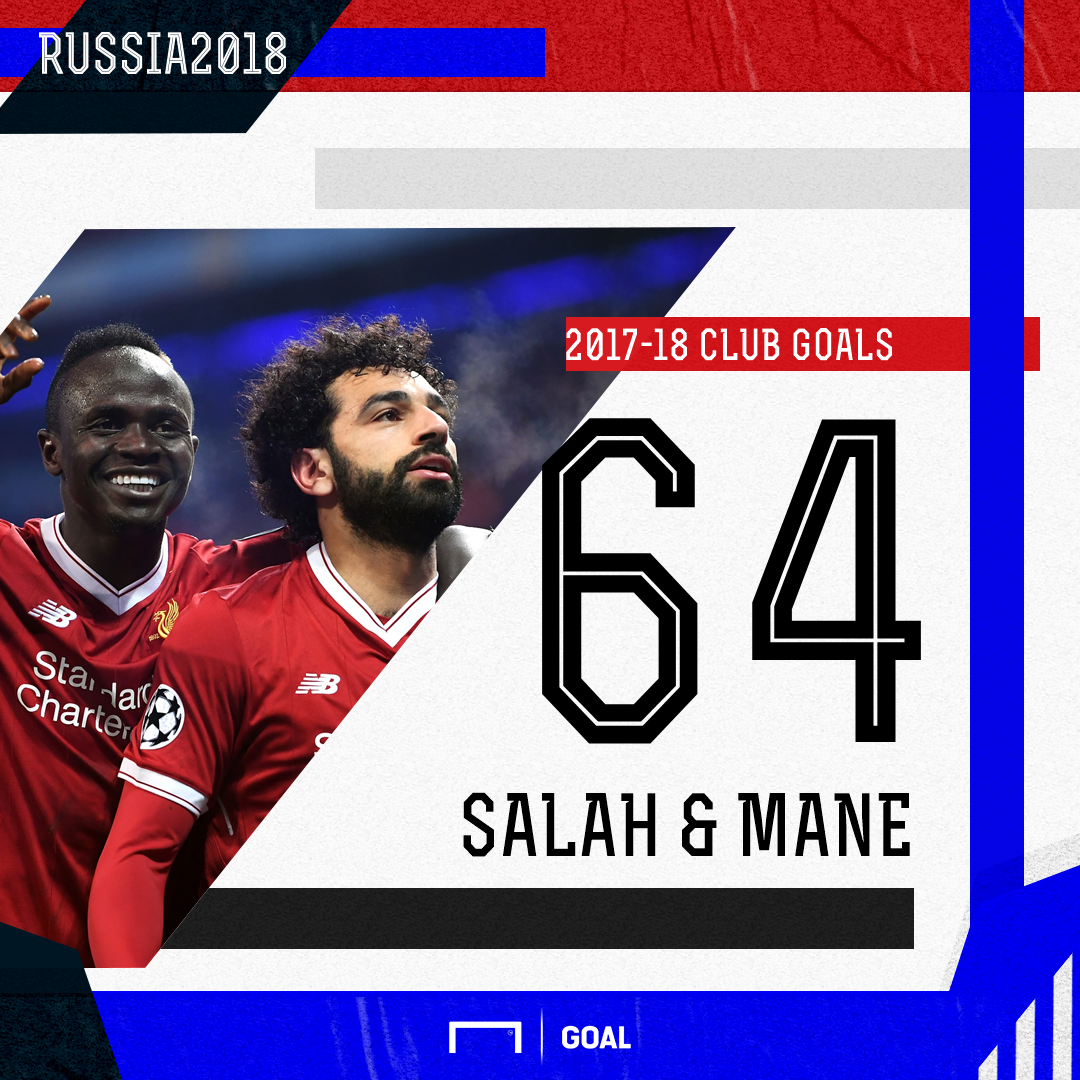 At Roma, he delivered 15 and then 19 goals in consecutive seasons, but there were other clear improvements too. Physically, Liverpool staff were surprised by how strong he was when he arrived at Melwood.Luciano Spalletti, his former coach at Roma, had drummed into him the need to protect the ball in tight areas or with his back to goal. Salah had the pace of a winger, but he was solid, too. He can shield the ball well, and it gives him greater options – particularly against aggressive or deep-lying defences.Where Klopp's influence can be seen is in the way in which the £36.9million man works from the front. Crucially, Salah's first pre-season at Liverpool was a full one, giving him seven weeks to learn exactly what his manager demands from all players. It is not enough to score or to dribble; attackers must understand positional play too, they must work and they must be permanently engaged, in and out of possession.Salah is not Roberto Firmino in terms of work-rate, but he bought into Klopp's ideas quickly. His debut, at Watford, saw Klopp spend 45 minutes bemoaning him for being "too high and too wide" – at half time, he got the message. He scored after the break, and hasn't looked back.By that point, of course, Mane had already established himself as one of Liverpool's key men. Like Salah, he was a long-time favourite of Klopp's, having been on his radar when at Red Bull Salzburg back in 2014. Then, he declined the chance to take him to Dortmund, with Mane instead joining Southampton. Three months later, Klopp said, "I would have punched myself!"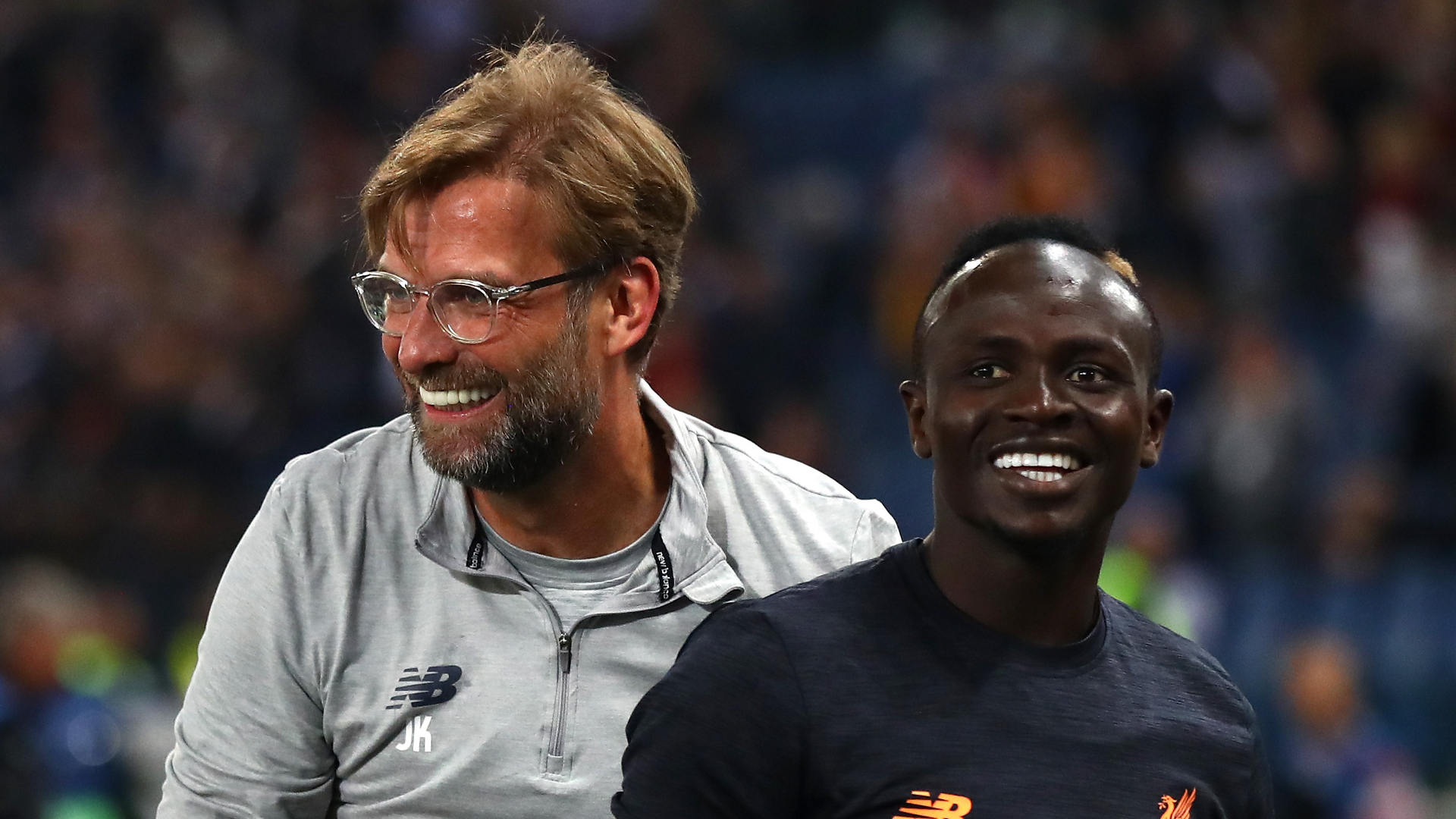 At St Mary's, Mane proved himself a Premier League player. Ten goals in his first season, 15 in his second, at the end of which Liverpool were waiting. "No talks were necessary," Klopp said. "It was a case of 'let's do it'"If Liverpudlians had doubts – and plenty did – they quickly evaporated. Mane's debut came at Arsenal in August 2016, and just over an hour into it he chased a nothing ball down the right, worked his way inside two defenders into the box and smashed a brilliant left-foot shot into the top corner. He celebrated in the grand manner – by riding on his manager's back!Softly-spoken and permanently smiling – he is similar to Salah in terms of personality – Mane made an immediate impact at Anfield. His pace turned Liverpool from a useful side into a deadly one, his willingness to chase and to press the perfect fit for a Klopp forward.He quickly forged relationships with Firmino, with Philippe Coutinho and with Adam Lallana. For Nathaniel Clyne, who played behind him at right-back, he was a dream, stretching the pitch one way, cutting it off the other.He scored 13 goals in his first season and would have had more had it not been for first the Africa Cup of Nations, and then an ill-timed knee injury.Salah's arrival, though, meant a change in role. Mane was moved from the right to the left, encouraged to vary his play, to get in from the flank, connect with Firmino and co and find scoring positions. His first goal of last season, which also came in that Watford game, was the epitome of what Klopp was looking for; a well-timed run inside his defender, a sure touch and a clinical finish.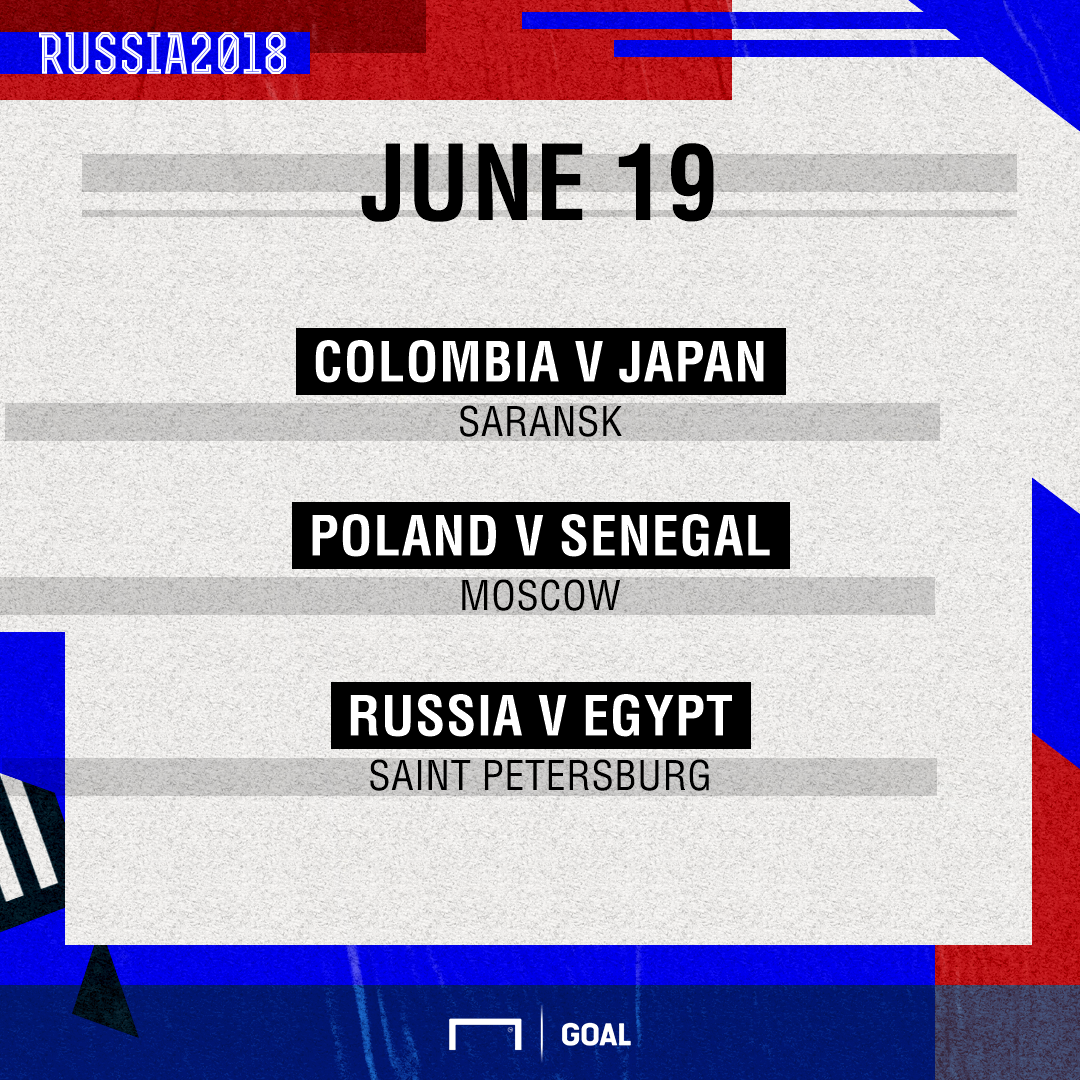 There were struggles – in particular, after a crucial miss against Everton in December – while ill-founded theories suggested Salah's arrival had upset Mane's rhythm. It was an easy assumption, but it wasn't true.Salah and Mane get on well, while privately Klopp remained delighted with the Senegal star's output. His work from the left gives the team balance, he felt, his mere presence enough to create uncertainty for defenders and space for team-mates. The goals, he was told, would come.They did, too. Mane's personality is an optimistic one, he rarely sulks or loses focus. He listens to his coaches and he believes in his ability. He is, say Anfield sources, as positive an influence in the dressing room as you could ask for.Klopp may not buy into the idea of 'star' players, but he certainly understands the value of keeping his main men happy. When he and Salah were nominated for the African Footballer of the Year award back in January, Klopp allowed both players to attend the ceremony in Accra, Ghana, despite Liverpool having an FA Cup tie with Everton just 24 hours later.Salah won, Mane finished second – and then played 90 minutes the following evening. The gesture did not go unappreciated by either.Mane finished the campaign with 20 goals, his best return since his final year at Salzburg. Ten came in the Champions League, where he netted in each round from the group stage on, including in the final against Real Madrid. Not bad for a 'quiet' campaign.The good news for Klopp and for Liverpool is that both Salah and Mane are here to stay. Links with Real Madrid have surfaced, but both are happy where they are. Liverpool will not consider selling either.Little wonder. As signings go, these two are as good as it gets. And by Tuesday evening, the whole world will know it. Subscribe to Goal's Liverpool Correspondent Neil Jones' weekly email bringing you the best Liverpool FC writing from around the web